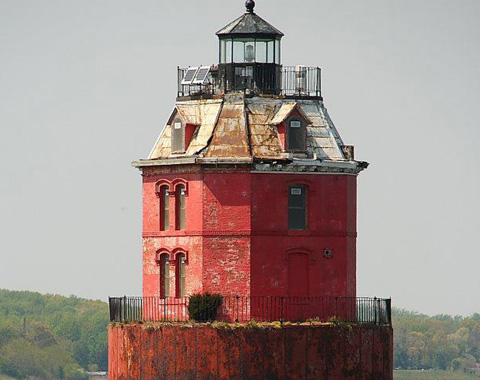 Joan C.
Manassas, VA
We have been SailTime Annapolis members for a little over 2 years. The boats are well maintained and nicely equipped. As the other reviewer mentioned the best thing about SailTime Annanpolis is the manager, Gordon. His main concern is that you have a good time sailing. SailTime goes above and beyond the normal customer service. He has given us extra docking instruction and even helped us out of a sticky docking situation. Gordon is always helpful and very knowledgeable of the boats' systems and equipment.

As for Annapolis Marina, it is quiet and safe with easy access to the bay. The marina is close to a grocery store, West Marine, and a variety of restaurants. The cafe at the marina is great for breakfast and lunch.

Nick M.
Gaithersburg, MD
Sailtime, especially Sailtime Annapolis is without a shadow of doubt the best, relaxed, cost effective way to sail. My wife and I enjoy sailing together and this is a great program with great boats, great people and a great location. The Annapolis branch is run by Gordon who is extremely knowledgeable, professional, friendly and is always there to help. His Captains are equally patient, friendly and informative and provide a great service in training on any aspect of sailing without the pressure. The boats are always maintained and cleaned, if there is something wrong with any of the boats, it taken care of. If anyone is reading this and considering joining Sailtime take it from me it's worth every cent regardless if you are a member or owner.

Bill S.
Columbia, MD
My goal in this review isn't to rave about fractional sailing, in general. IF you're reading this, you've already come to the conclusion that it's an excellent, cost-controlled way to get on the bay.

Given that I am sold on fractional sailing, I want to rave about this particular port of SailTime. Location: check out a map. In a matter of minutes from leaving the dock, you're in open water, hoisting sails and shutting the motor off which is which is the whole point! Equipment: We sail the Hunter 36, and it is an excellent boat for casual, family-style sailing. I can single-hand it, but especially enjoy when it's my wife and me out sailing together. The boats are VERY well maintained, cleaned reliably each time (by the sailor before you), and have all the ancillary equipment you need for overnighting. It is so convenient to pull into the slip, do the checklist of squaring things away, cleaning up after yourself, and walking away without thinking about the boat until your next sail time. Which leads me to my greatest compliment, and that is the management of the fleet at this SailTime port.

To summarize, sailtime annapolis affords me all the pleasure of sailing without all the stress of maintaining a boat.

Update: I meant to add that when we first joined SailTime, we needed to get ASA certified, and we used SailTime's sailing school. Captain Gary (an instructor for SailTime) was AWESOME. We felt very prepared for sailing the Hunter 36 once we had completed our training with Captain Gary.

Elizabeth
Thanks SailTime - you did a great job, I feel a lot more knowledgeable and confident after this weekend. Your patience and composure amidst the unexpected challenges was much appreciated.



Tom and Mary T.
"We want to thank you so much for the best vacation ever. We learned so much from you. You run an exceptional program."



Leslie F.
"Thank you for the great instruction and for the time on the Bay. I thoroughly enjoyed being on the water. My instructors low-key, high-encouragement teaching style helped me regain my sailing confidence, and I am looking forward to more sailing."



Eric W.
"I spent the weekend at SailTime Annapolis learning the basics. Coming from someone who never sailed, their approach was phenomenal: simple, challenging, and fun. I had a great time and look forward to learning and experiencing more with the rest of his courses over the next year or so. I cannot overstate the fun and ease of the experience SailTime Annapolis provides. Serious thumbs up!"

Tom H.
"I wanted to thank you for the arrangements on my ASA certification. Everything went very well. In particular I would like to commend the efforts of Captain Mike. He is clearly very knowledgeable about many aspects of sailing and boating. He was excellent at explaining things, whether it was about the boat, sailing rules, or techniques of boating and sailing. He also graciously accepted an idea from me on a method for hanking ropes. I very much enjoyed my time with him while he put me through the skills tests on the boat. He is an asset to your operation and I hope to be able to work with him again."